Founders Way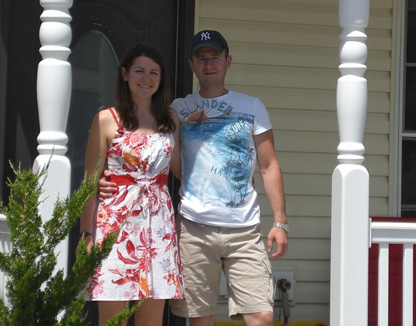 "After relocating to the area and going through the process of researching numerous homes and condominiums, Founders Way was the perfect fit: safe location, quality workmanship, price, amenities, and customer service. I've been here for almost a year and Scripture Communities continues to exceed my expectations. I highly recommend visiting their properties." ~ Sherri Hebda
"When my wife and I were looking for a new home our realtors introduced us to Founders Way Condominiums. Once we saw it we decided it was just what we needed— Everything on one floor, Two bedrooms, Two baths, Easy access from our Parking Area, as well as easy access to everything in town. The general neighborhood is mostly young families, and pleasantly quiet, even though some students reside nearby. We also found our utilities to be lower than that of our former 3-story townhouse off Port Road. Our interior was finished to our liking and we are quite happy here, settling in around July 2011." ~ Bob & Pat Privott

Liberty Square
"We are so pleased with our home and Liberty Square. We could not ask for better neighbors and a better community. It was so nice to move into our brand new custom made home. We like that we are close to restaurant's, shopping and down town, the location is perfect!!" ~ Sarah Hagan

"When I purchased my home, I was delighted by all the options I had to customize it right from the start - from the countertops to paint colors, I was able to make it my own literally before I even moved in. A big part of the reason I chose Liberty Square was for its proximity to shopping and dining and for the quick access to the interstate. I can be just about anywhere in the City within just a few minutes and that's very convenient!" ~ Rebekah Painter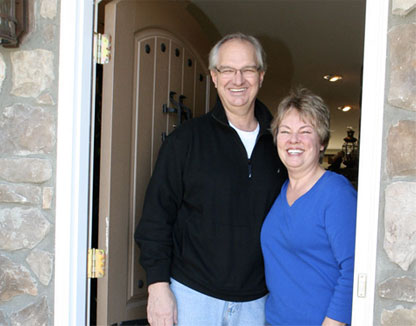 Heritage Estates
"We were looking for a home to retire in. We wanted a community and we liked this neighborhood a lot. We came from a great neighborhood and wanted to have that again. We wanted a place where we could entertain and invite family and friends. Heritage Estates was a good fit and was close to the golf course."
"I like the environment and proximity to the golf course. We had also known some people in the Heritage Estates before we moved here."
"We visited the model several years ago and liked the views and the possibilities of the great room floor plan. We also liked the golf course and maintenance free yard."
"The screened porch is probably one of the features we like the most. We decided we would not do a deck but we liked the style of the balcony of the french country house. We thought the porch was ideal and looking across the pool our view would never be impeded."

The Glen at Cross Keys
When we were looking for a new home, we remembered the home of our good friends who also own a home here at the "Glen". When we first visited their home some time ago, we fell in love with the quality, beauty, and comfort of their home. The location was perfect to keep us close to our family and friends. We were overwhelmed with Jerry Scripture's commitment to build us the home we wanted. Jerry and his team worked closely with us throughout the entire build process to make sure we were thoroughly pleased with every design and materials detail that went into our home. We now gladly bring our friends through our home to show them what a beautiful home Jerry and his team built for us. ~ Doug & Judy Fischer